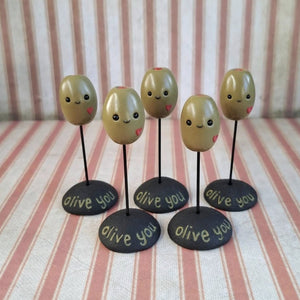 These super cute little polymer clay olives on sticks say 'Olive You' and are perfect little tokens of love for an olive lover! Or of course, anyone who loves cuteness and puns in equal measure :)

Standing approximately 6cm high, with a 3cm base.
Images taken by OHC Maker Pins and Noodles.