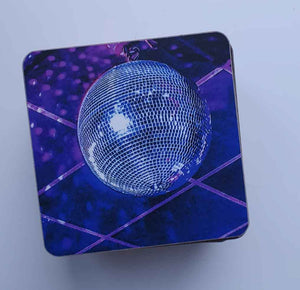 Produced from original photographs taken by OHC Maker RJHeald Photography, this is one of a range of coasters of Leeds and Yorkshire landmarks, featuring the Brudenell disco ball coaster, taken at the Leeds iconic venue at the Bombay Bicycle club gig.
- The coasters are 10cm square.
- Hardboard, nonslip cork base, and matt laminate.
Images by RJHeald Photography.