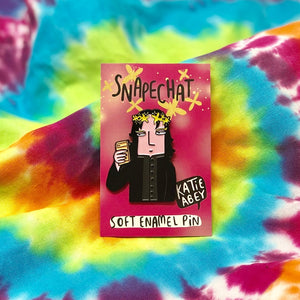 He's here and he's looking super fabulous, adding that bit of extra glam with his glitter butterfly crown and glitter gold eyeliner.

This pin has black dye outline and back with a rubber clasp pin.
He measures approx 35mm from top to bottom.
Based on an original Katie Abey illustration and ethically produced.
Images by Katie Abey Design Ltd.