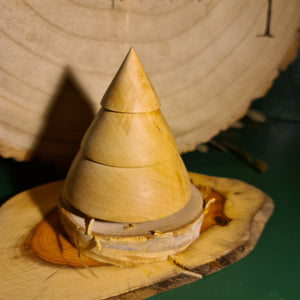 Turned from a variety of different native and exotic woods by OHC Maker What Wood Claire Do? these Christmas trees are fabulous and can be left out all year round...
Dimensions range between 9cm and 25cm: this one is made from Silver Birch and is approx 9cm high.

Images by What Wood Claire Do?