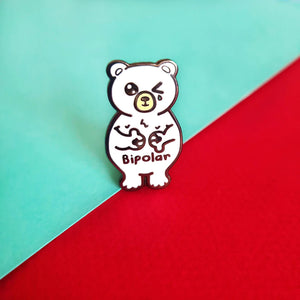 Raise awareness for mental illnesses with this bipolar pin!
This will look fantastic pinned to your jacket, hat, tote or anywhere you wish to pin it- illnesses shouldn't be ignored because they are invisible.
This pin is 30mm, hard enamel with a black rubber clutch back.

Your pin will arrive on a backing card.
Images by Innabox.