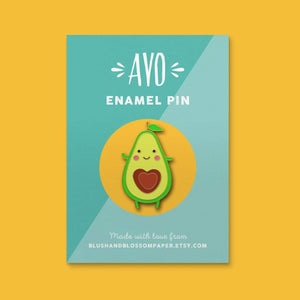 Get your hands on this adorable avocado enamel pin, he is just waiting to find himself a new home! 

Comes with a metal clutch and a high polish gold plating. Also comes on a stylish backing card, perfect gift for the avocado lovers out there!
Images by Blush & Blossom Paper.