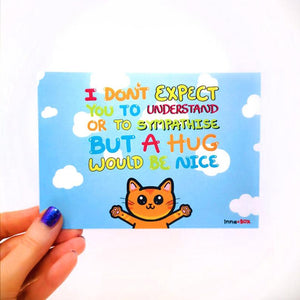 Raise awareness with this chronic illness postcard of a cat needing a hug, part of OHC Maker Innabox Design's Invisible Illness Club range.

Post cards are blank on reverse.

Standard UK postcard size - 148 x 105mm

350gsm silk board finish

See the other listings for other designs!

Images by Innabox.